MOBI was conceived to make work easier for
both professionals and hobbyists,
asserting itself as an extremely practical
and extraordinarily versatile solution.
IT'S SO QUICK AND EASY TO
CHANGE MOBI BRUSH HEADS.
A MASTERS'S DESIGN
executed by a team
MOBI ability to perfectly combine shape and functionality is the result of architect Marco Zito's analyses and design, a well-known Italian designer and design professor at the IUAV University of architecture in Venice.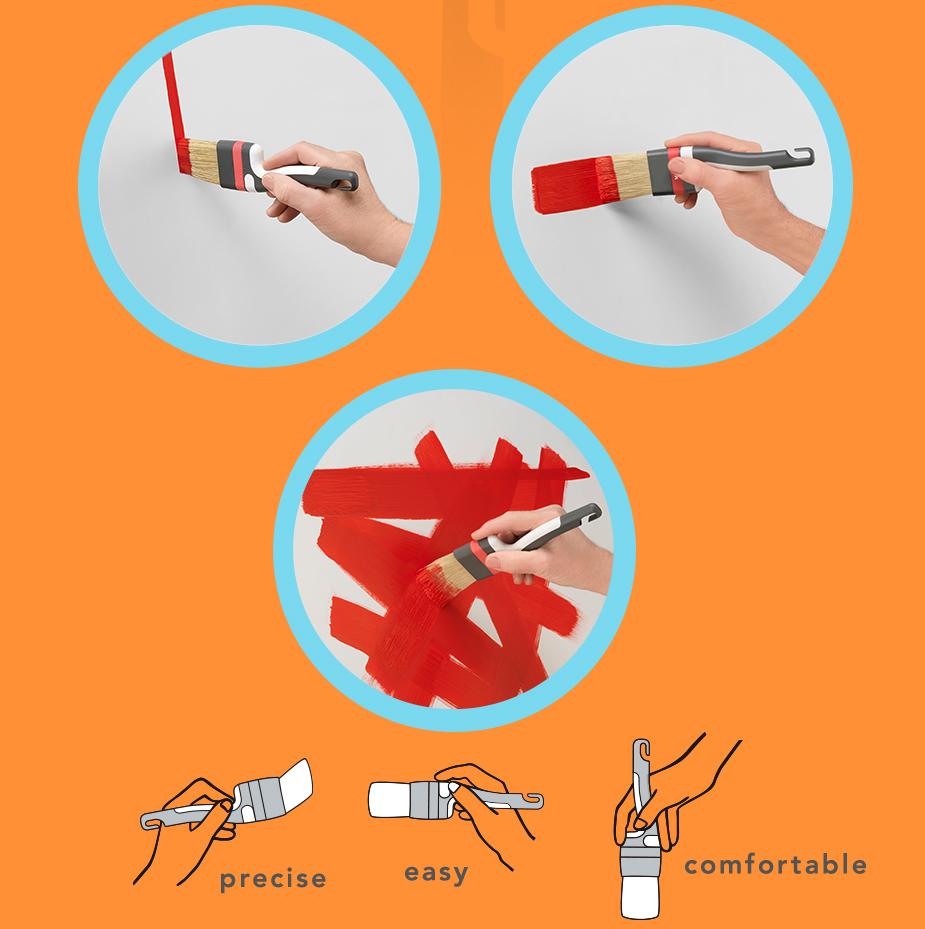 The innovative MOBI ring
UNBEATABLE PERFORMANCE.
Another aspect that makes MOBI's performance particularly advanced is the ferrule shape that allows the bristles to remain perfectly compact, generating a larger paint absorption surface. Thus, the advantages in terms of performance, even from the sales potential standpoint, are significant.
The special internal structure favours bristle taper, increasing compaction.
The conformation with a system of progressive milling, makes the external bristle surface wider, improving absorbency.